The Ontario Ministry of Economic Development and Growth is supporting social enterprises across the province by launching two programs that will help them access the capital, training and expertise they need to grow and scale up their businesses: The ONE Social Enterprise partnership and the Social Enterprise Development Fund.
We are pleased to announce that Pillar Nonprofit Network will be taking the lead in launching Social Enterprise Southwest, our regional Ontario Network of Entrepreneurs (ONE) Social Enterprise partnership. This partnership will raise the level of social enterprise expertise across Southwestern Ontario, by injecting the entrepreneurial ecosystem with the tools it needs to truly excel in social enterprise and social finance.  Pillar, supported by our ONE partners, Huron Small Business Centre, Innovate Niagara and EPICentre University of Windors, will provide training, tools, and general support to encourage Southwestern Ontario's social economy to thrive, becoming a hub for social innovation in the province.
We are also proud to announce that Pillar has also recieved a second round of funding from the Social Enterprise Development Fund to support VERGE Capital.  VERGE Capital is a collaborative initiative between Pillar Nonprofit Network and its partners: London Community Foundation, Libro Credit Union and Sisters of St Joseph. It provides loans and advisory support to start up social enterprises in the London, Ontario region. With the support of the Ontario Government, Verge Capital will be launching a new $2 milllion social enterprise investment fund in early 2018.The initiative will engage impact investors such as high-net-worth individuals, foundations and financial institutions through a limited partnership. 
Christina Martins, Parlimentary Assistant to the Minister of Economic Development and Growth and Deb Matthews, MPP for London North Centre made the announcement at Old East Village Grocer, after touring Youth Opportunities Unlimited and meeting with local women social entrepreneurs at Innovation Works.
Click HERE for more information on these two initiatives and how the Ministry of Economic Development and Growth is supporting social enterprise in Ontario.
Contact Julie Forrester at secoach@pillarnonprofit.ca for more information or to access our social enterprise supports.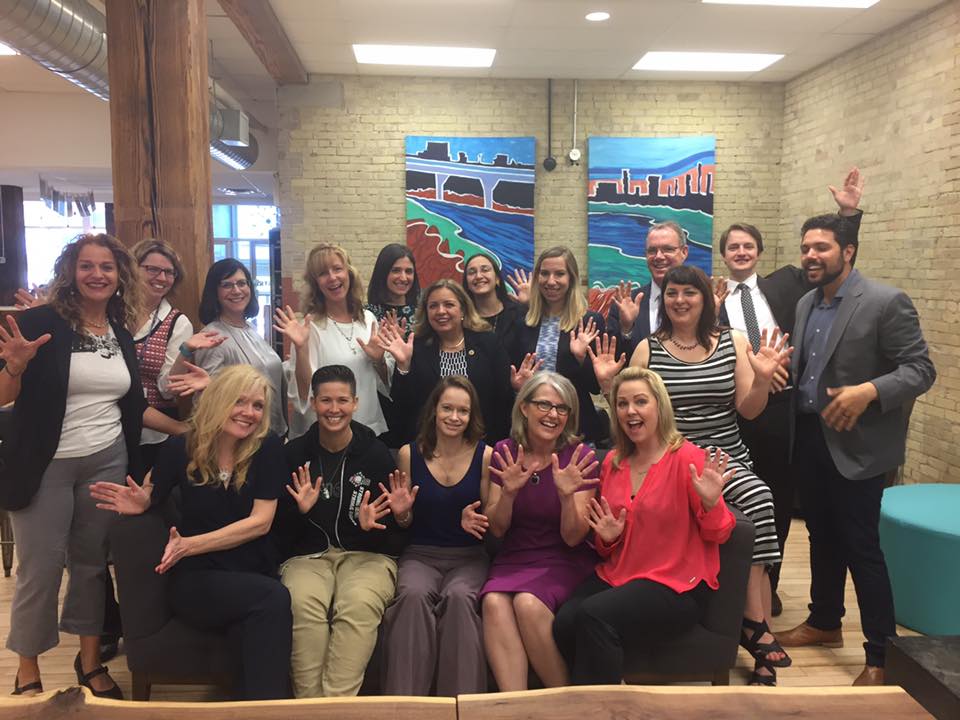 News Topic:
Collaboration
Nonprofit Sector Development
Social Enterprise
Social Finance
Social Innovation