Pillar is happy to welcome three new colleagues and we are thrilled to add their extensive talents and expertise to the team. Please join us in welcoming Farzana Chohan and Salim Rocha who join us as Impact Consulting Associates, and Tanja Kueneman who joins us as Director of Finance.
Farzana Chohan, Impact Consulting Associate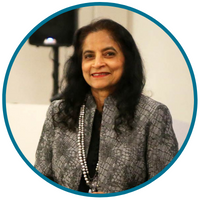 Farzana is a subject matter expert, a leader — through her work in Architecture, Leadership in international non-profit and her Leadership research on Mentoring, Equity and Inclusion. She is an author of 2 deeply thought-provoking books, "Leadership IN Women: THRIVE" & "SUBTLE" 
She understands the value and impact of shared experiences of her own journey and the lived experiences of others. Through her extensive work, panels and executive consulting, she motivates professionals and companies to "Optimize Excellence", and develop leadership maps for achieving success.

Farzana's passion is to "Optimize Excellence" which cultivates Leadership through Diversity, Inclusion, Belonging and Equity in Workplaces. Dr. Farzana helps organizations solve the problems of workplace cultures and mindsets to remove barriers and create an authentic inclusion and belonging. Farzana is a catalyst for Human-Centered Excellence in the global world.


Tanja Kueneman, Director, Finance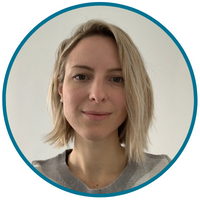 Tanja Kueneman is a Chartered Professional Accountant (CPA) with 15+ years of experience in Finance, Financial Reporting and Audit. She started her career in public accounting, with a focus on auditing not-for-profit entities. She then spent 9 years with Canada Life, where she led a team of finance professionals who optimized the business through focus on financial metrics. Most recently, Tanja supported a
start-up in scaling to three times it's size in two years.
Tanja served on the board of directors as the past treasurer of MADD London. She has previously spent significant time volunteering with Big Brothers Big Sisters.
During the winter months, Tanja enjoys skiing with her husband and their two children.

Salim Rocha, Impact Consulting Associate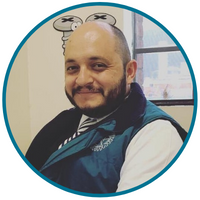 I am Salim Rocha, from Bogota, Colombia. I have been living in London since I moved to Canada with my wife. I have more than 10 years of experience designing strategic and financial models in Public Institutions. I have worked in projects related to inclusion of socially disadvantaged population groups and minorities through access to public education, expanding educational coverage, distribute financial aid to students living in poverty, and identifying, developing, and optimizing new and current services offered to the community for improving their skills to be part of the productive system.
I believe the key to any social venture is to create a strong sense of teamwork and collaboration with your coworkers, communities, and leaders of any project identifying and working together to transform ideas into concrete milestones and achievable goals with relevant social impact.
In Canada, my wife and I have found a perfect place to enjoy trekking, traveling, and taking pictures of nature in its vast and breathtaking landscapes and ever-changing forms as the seasons change.