Pillar is please to introduce our network to four new additions to our team. Meet Batool Banihani, Project Manager, WOSEN; Dawn Burns, Executive Assistant; Eleanor Gebrou, CityStudio Coordinator; and Roman Mechkov, Innovation Works Coordinator. We're so happy to have their fresh perspectives and incredible talents added to our organization.
Batool Banihani, Project Manager, WOSEN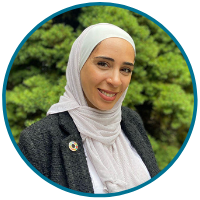 Batool identifies as a change maker. She is a creative and engaging leader with a system thinking focus. She is a compelling storyteller and a facilitator who holds spaces for deep community dialogue.  
She has led a diverse portfolio of collaborative sustainability projects to maximize social, environmental, and economic impact. Her mission is to design programs that foster awareness-driven action towards equitable communities and a healthy environment. She is known for tightly knitting her teams and leading them through transformational change because she believes that we can only solve world problems together.
As a Project Manager for the Women of Ontario Social Enterprise Network (WOSEN)  at Pillar Nonprofit Network, Batool hopes to build a continuous learning culture within Pillar and continue to communicate irreversible change that all women feel a need to voice.
Dawn Burns, Executive Assistant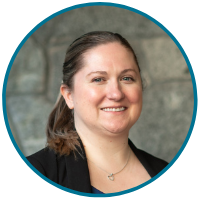 Dawn was born and raised in London but has spent the last few years on beautiful Vancouver Island with her fiancé who is active Canadian Military.
Dawn began her career in public service in London where she served the Executive Assistant to the London City Council as well as the Chief City Planner. Moving to Vancouver Island in 2018, Dawn was
able to parlay her experience into obtaining key positions within the Department of National Defense (DND) and with the Capital Regional District (CRD) participating in the construction of a new wastewater treatment plant and assisted in their Regional Affordable Housing group. Before moving back to London, Dawn was working with Royal Roads University as the Executive Assistant to the President and Vice-
Chancellor.
Dawn holds a Diploma in Executive Office Administration (2010) from Fanshawe College in London where she graduated with distinction having received both the Dean's and President's Honour Roll recognition of academic excellence.
In her free time Dawn enjoys baking, crafting, and exploring local communities with her fiancé and their dog Monroe.
Eleanor Gebrou, 
CityStudio Coordinator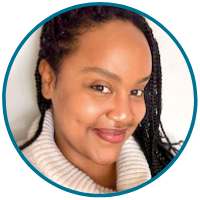 I am a community-builder, and educator with a formal background in Psychology, Local Government and Journalism. I moonlight as a singer/ songwriter, and I have been lucky enough to find ways to intersect art with community work a few times over. I am curious, friendly and excited to collaborate and innovate with the team at Pillar.

Roman Mechkov, Innovation Works Coordinator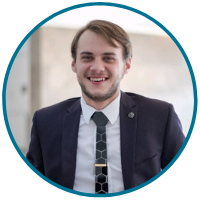 I am a graduate of the University of Western Ontario with a double degree in accounting and political science. I also hold a post-degree diploma in not-for-profit management from Western Continuing Studies and am excited to utilize all of my skills to help Pillar Nonprofit Network and Innovation Works! Beyond academics, I love to play tennis however that has been somewhat difficult as of late given the pandemic. In my spare time I like to watch a lot of movies, I love film, and fun fact, build LEGO sets or any 3D models. Building these sets and models are extremely rewarding once the entire construction is complete but can be a massive time sink if I'm not paying attention. My greatest aspiration is rather straightforward: I simply want to help as many people as I can throughout my career. It isn't exactly one specific great aspiration but rather I aspire to be the best person I can be and to help those who need it most.