On May 31 and June 1,2016, more than 90 individuals attended London's first Solutions Lab. Over the 2 days, Chris Moss encouraged participants to explore, challenge, design and work towards making progress on complex issues impacting our community. Groups were asked to collect a team of diverse thinkers and we did our best to help bring individuals together.
The goal of the Solutions Lab and our ongoing work is to enhance a culture where people feel safe to:

Try new things

Learn from mistakes

And try again
Participants had the opportunity to learn about and practice generative listening and collaborative techniques, 2D, 3D and 4D prototyping and mindfulness. Our intention is to support some of the groups in their next steps as part of Innovation Works' London Life Solutions Lab. 
Groups in the room & their intentions
Food Security – Building healthy communities by gathering around food
Ending Violence Against Women – Mobilization, hope, acknowledging hurt, creating safe communities through collaboration and relationships
Family Services Thames Valley – re-imaging FSTV
Emerging Leaders – creating a connected, inclusive London that celebrates diversity and fosters leadership
Finance – Access to knowledge to help millennials achieve their goals and be financially stable
Education – Shift thinking and structures to a support strong, thriving and sustainable society
Workforce Development – A labour market that works
Heart-Links – Solidify our identity through community engagement and clear messages
My Sisters' Place – Holding space to create the conditions to allow women to open up and safely connect
London Arts Council/London Heritage Council – Report back on the accomplishments of the cultural prosperity plan section by section
Inclusion – Strengthen inclusion in London through our systems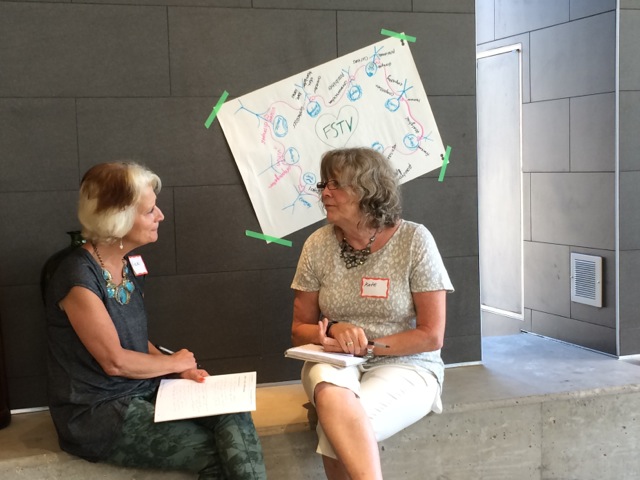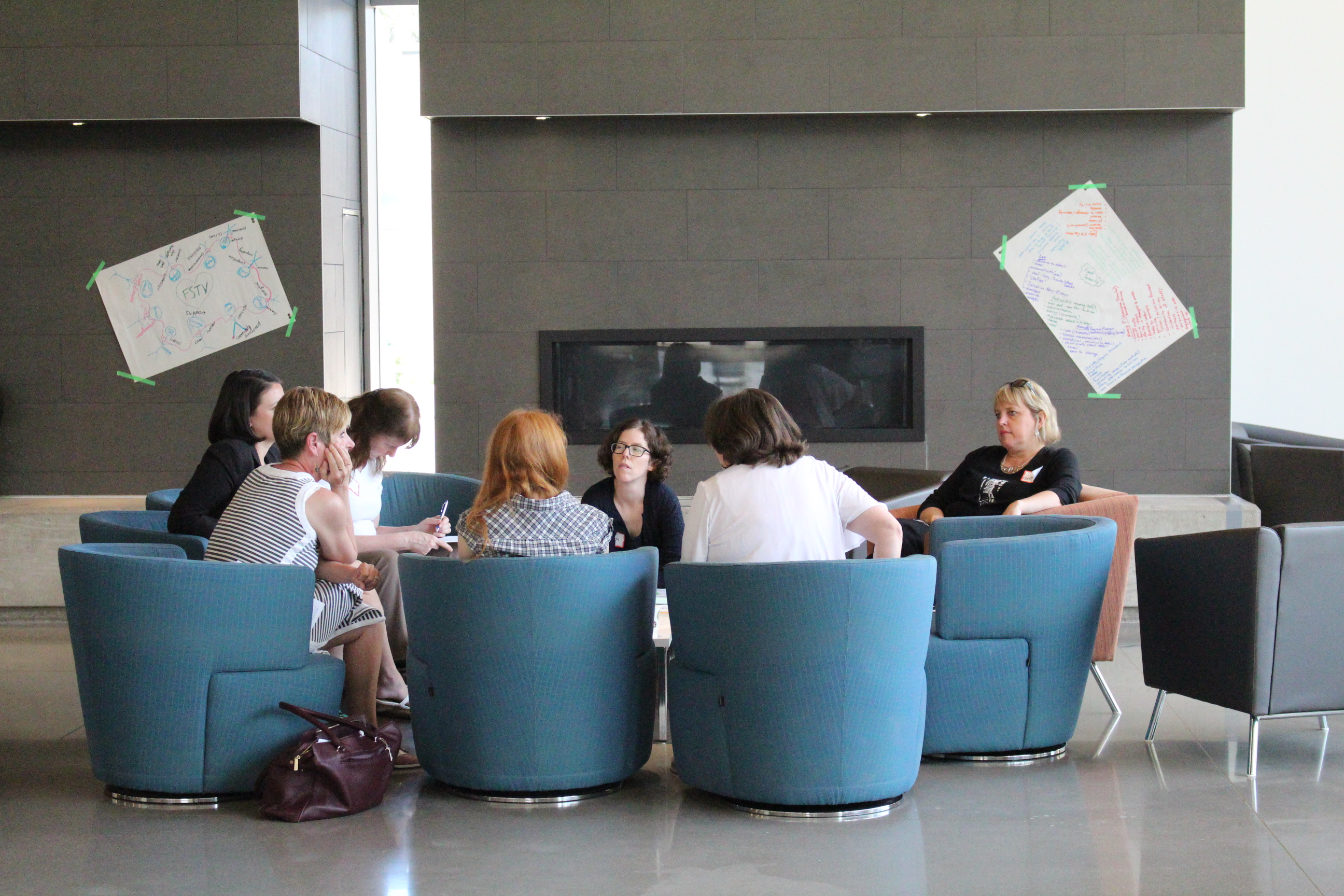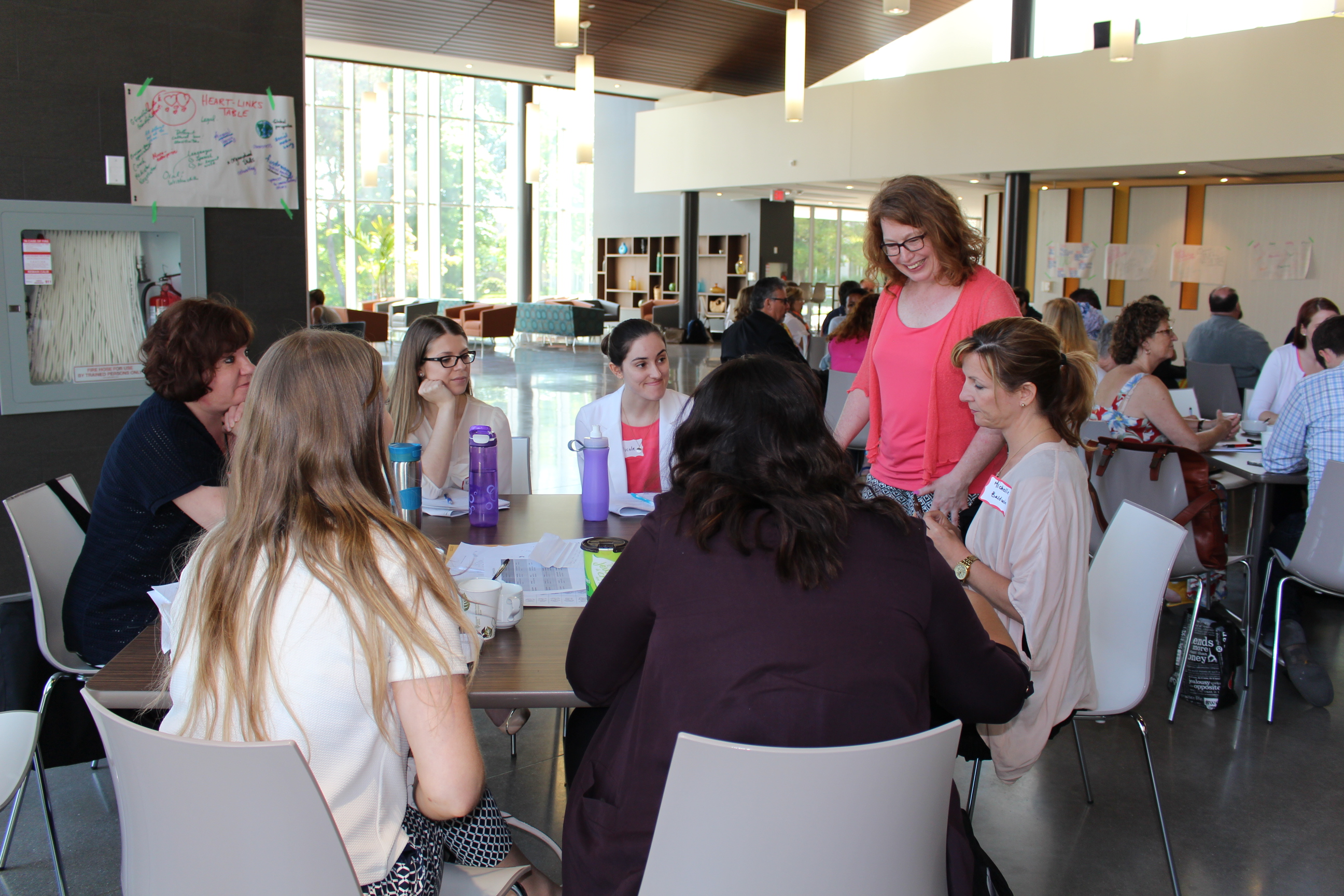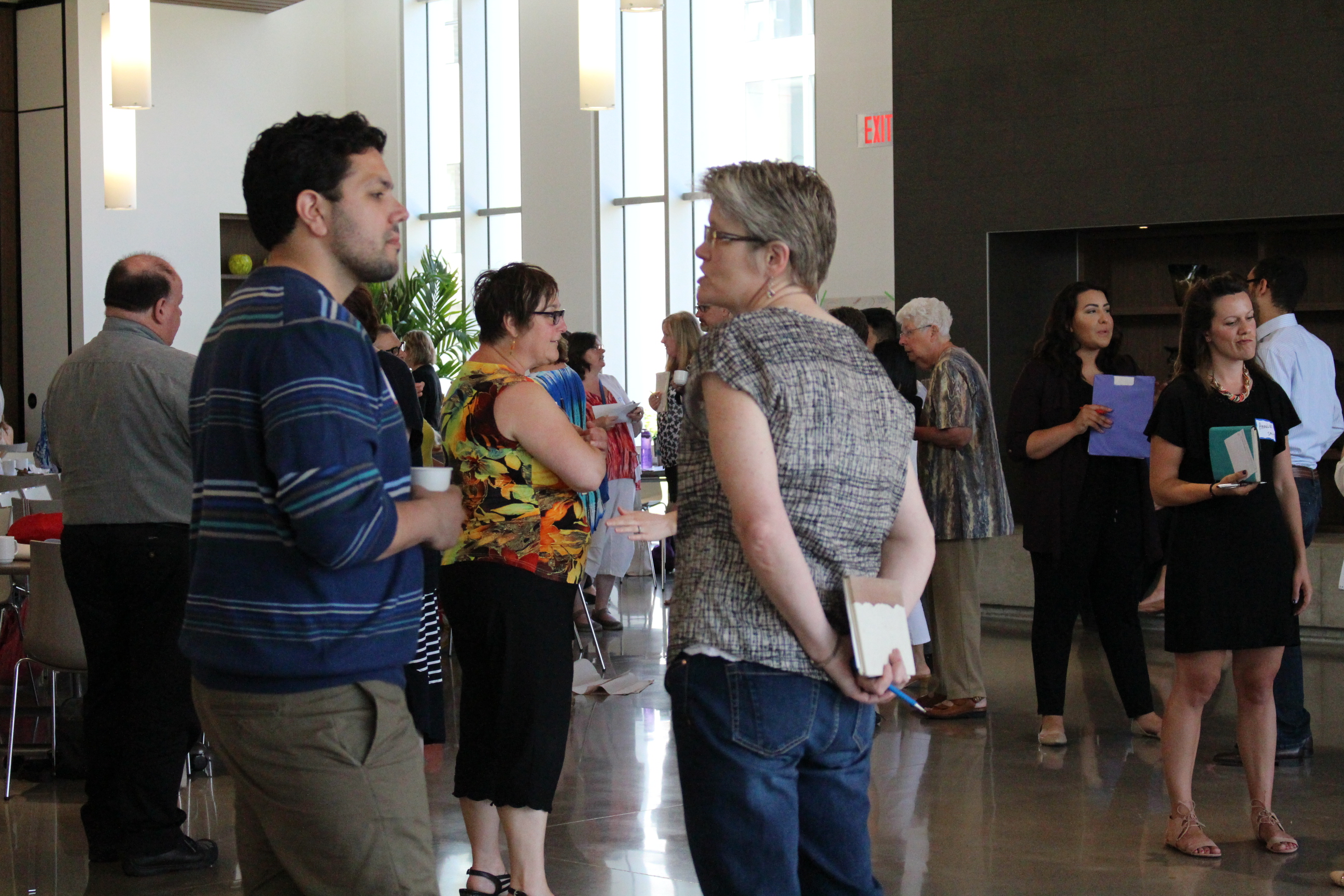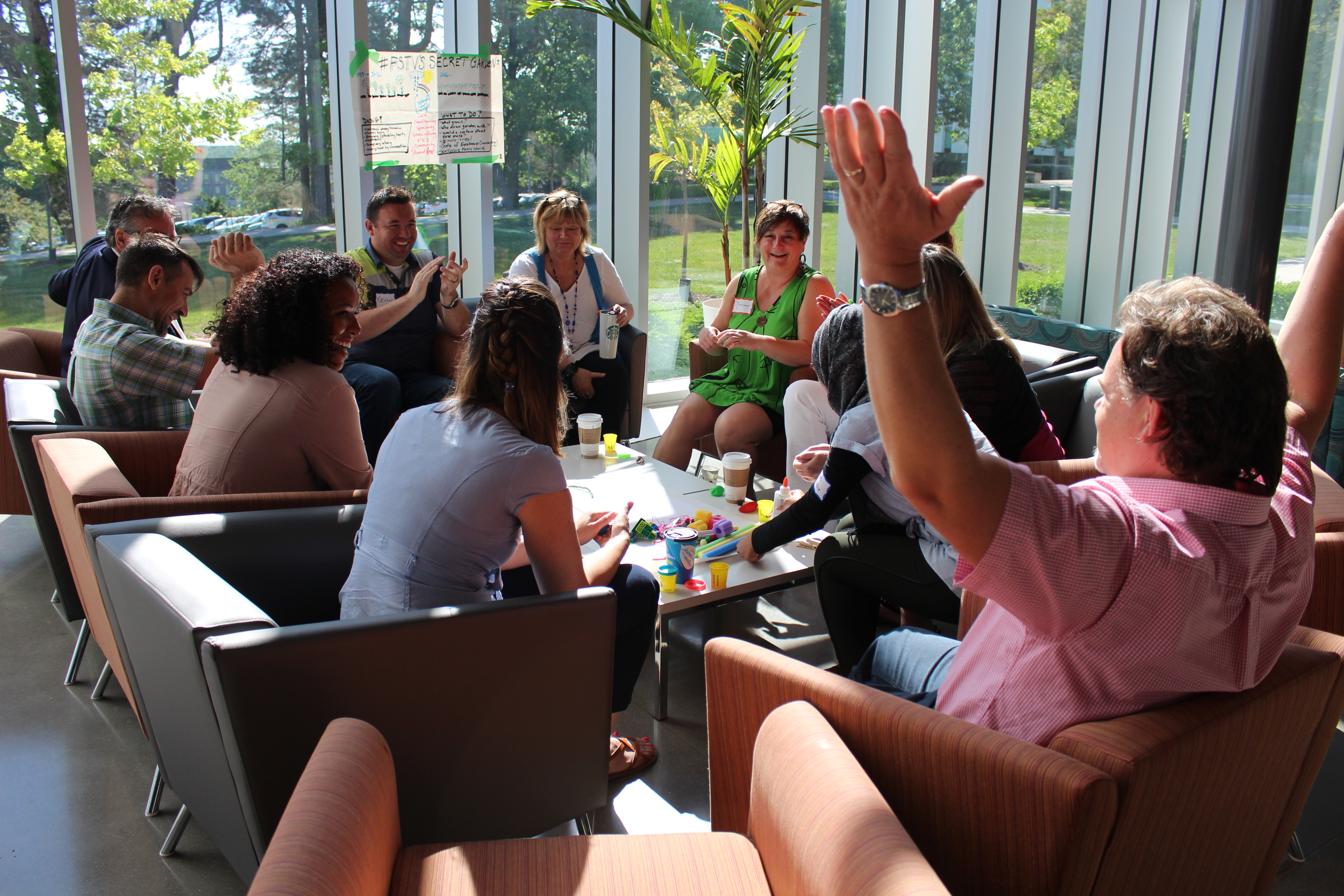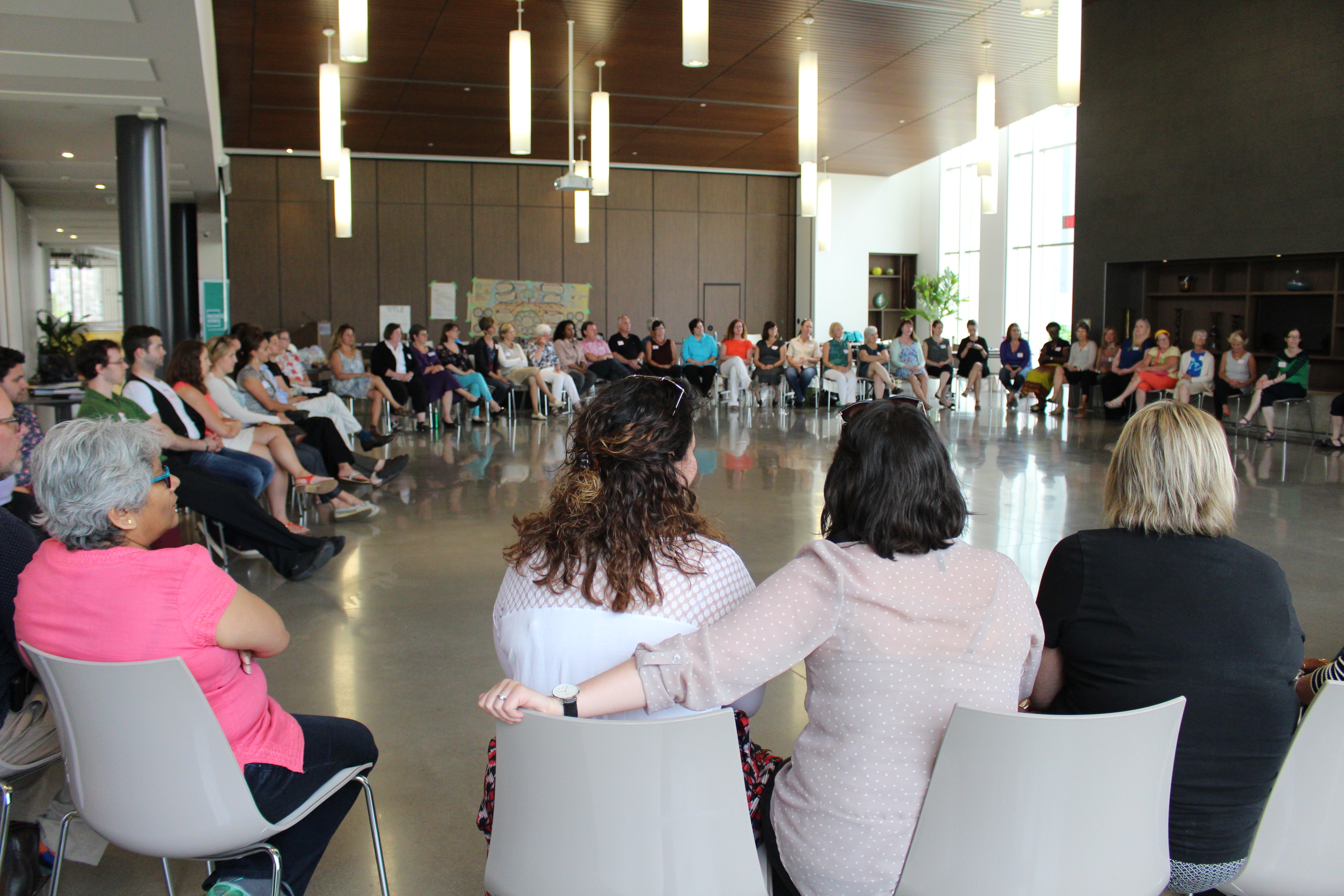 Learn more about what participants thought about the experience: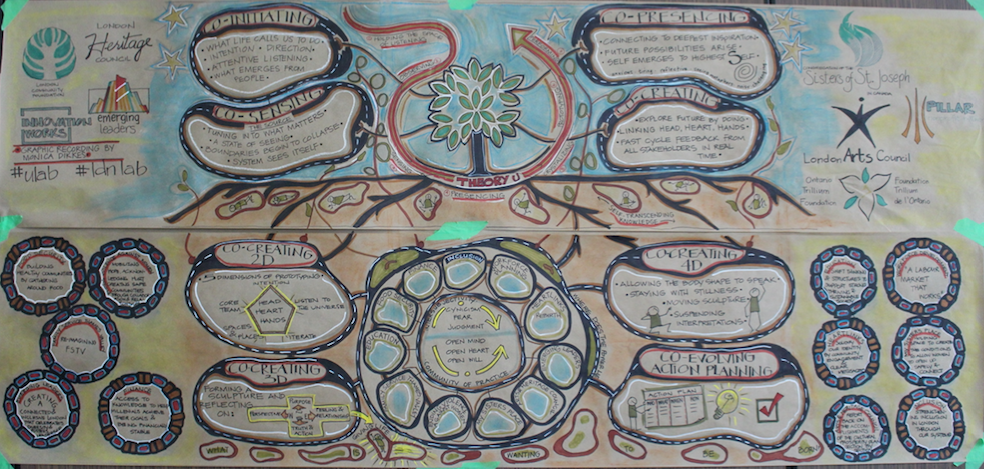 (Graphic recording by Monica Dikkes) 
Working in isolation doesn't solve our most complex problems. Working together on our community's toughest issues will help take these initiatives further and create greater impact. 
The work that we accomplished on May 31 and June 1 will continue at Innovation Works in the London Life Solutions Lab.  What shape that could take will depend on what we hear from the community.
Thank you all of the participants, facilitators, planning team and Chris Moss for leading courageously and being part of our first ever Solutions Lab.

News Topic:
Collaboration
Nonprofit Sector Development
Professional Development
Social Innovation