Paul Seale Manager, Membership Engagement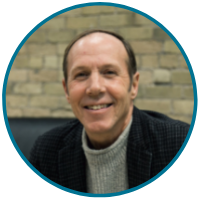 Paul believes that everyone deserves to belong and to use their own power to create inclusive and just systems. In his role at Pillar that means connecting people to each other and to ideas and resources that help individuals and organizations make positive change together.
Paul has been an archivist, an academic, a restaurateur, and a communications professional, but is best-known in London for years of grassroots community development. To his work at Pillar, he brings a network of contacts in the arts, business, and community service. Having worked in the public, private, and nonprofit sectors, he is convinced that the people who drive these pursuits are more similar than different and sees our common dreams as opportunities for engagement, community building, collaboration, and belonging.
Paul believes most people want to connect to a larger purpose and that the real work is to replace barriers with bridges. An unabashed champion for the good in people, he also recognizes that breaking down systemic barriers requires organized advocacy, and is proud to help Pillar and its membership do its part.
Away from work, he volunteers for causes like participatory democracy and community food security, and is most often seen on a bike.