Salim Rocha, Impact Consulting Associate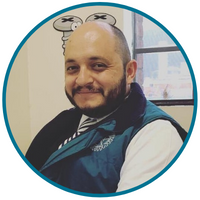 I am Salim Rocha, from Bogota, Colombia. I have been living in London since I moved to Canada with my wife. I have more than 10 years of experience designing strategic and financial models in Public Institutions. I have worked in projects related to inclusion of socially disadvantaged population groups and minorities through access to public education, expanding educational coverage, distribute financial aid to students living in poverty, and identifying, developing, and optimizing new and current services offered to the community for improving their skills to be part of the productive system.
I believe the key to any social venture is to create a strong sense of teamwork and collaboration with your coworkers, communities, and leaders of any project identifying and working together to transform ideas into concrete milestones and achievable goals with relevant social impact.
In Canada, my wife and I have found a perfect place to enjoy trekking, traveling, and taking pictures of nature in its vast and breathtaking landscapes and ever-changing forms as the seasons change.