Shelby Weaver, Development, Stewardship and Engagement Specialist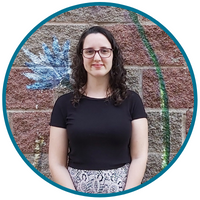 Shelby has a background in administration and philanthropy. A graduate of the Not-For-Profit Management program at Western Continuing Studies, Shelby has a special interest in community care. She believes that connection is the key to building relationships - with ourselves, with others and within the community.
In her spare time, you can find Shelby hanging out with her two cats, Frank and Gabe, exploring local businesses or reading a good book while sipping a cup of tea.