Caitlin Villeneuve Learning & Development Program Designer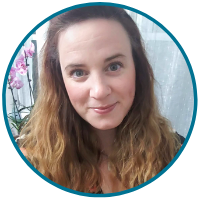 Caitlin is passionate about creating opportunities for meaningful connection and relationship-building through shared learning experiences. Currently engaged in her own process of unlearning, Caitlin is committed to leveraging her privileges and experience to co-facilitate conversations that help lift the veil of systemic racism, white supremacy culture and oppression. 
Certified in Co-Active Coaching and NeuroTransformational Coaching, rooted in her degree in Social Justice & Peace studies, Caitlin is able to help folks navigate their evolving self-awareness while recognizing how their work can contribute to positive community impact and transform our systems to be more inclusive, equitable and just.  
Coming from a long line of entrepreneurship (including running her own coaching practice), Caitlin loves engaging with the entrepreneurial ecosystem through her work with WOSEN. While at Pillar, Caitlin has also contributed to the iteration and delivery of our Transformational Leadership program, managed our Learning & Development program, worked on a few Impact Consulting projects and even had a brief role with City Studio London!
Caitlin has a unique background in performing arts and brings a quality of play to build connection on our team. She is also an Associate Facilitator with Twenty One Toys, a Toronto-based learning and development toy company. Caitlin can be found discovering new trails with her dog pal, Grizzly, and you can catch her performing with Shut the Front Door Improv troupe!