Thank you! Last week we sent out a survey to take the pulse of the membership and your response was everything. We had greater than 200 responses - most of them in the first 24 hours - and so we were able to understand quickly the challenges facing our diverse network in that moment: we felt grief for the communities you love; uncertain futures for the teammates you cherish; and worry for the missions to which you dedicate your careers and volunteerism. We also felt your resilience, your ingenuity, and your fierce determination to protect the good that you do in community. We heard that you needed the network to support you as you carry on: to advocate for you; to share resources, best practices, and innovations; to connect you, online and in every way possible; to see you, listen to you, and be here for you.

Conditions change so quickly that we are already in a new moment, but we are sharing some of the survey data with you today so you can see that you were never alone and that you've helped shape the actions we're taking.
We are advocating locally and with the Ontario Nonprofit Network and Imagine Canada to get relief for your communities, your teammates, and your organizations.
We are amplifying your stories on social and traditional media. 
We continue to send you timely and clear information, and we are also curating the best resources we can find on our COVID-19 Resources page to help keep you well and help keep you going.
We are talking with Executive Directors weekly, and arranging learning and networking opportunities online for the whole membership.
We are connecting the network virtually on the Pillar Online Community, and we'd love for you to join the conversation.
It's not over, but we feel a deep sense of gratitude that we are in this together with you. We have never had a greater need for a network approach.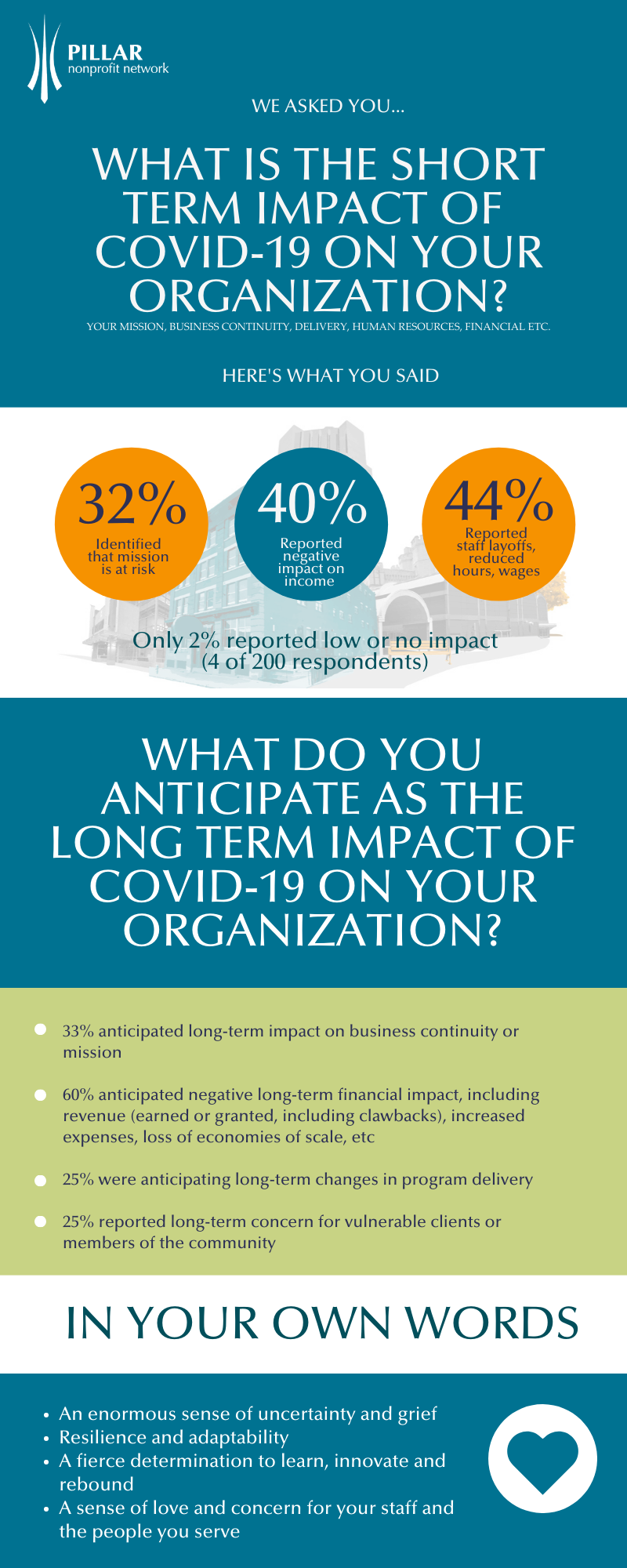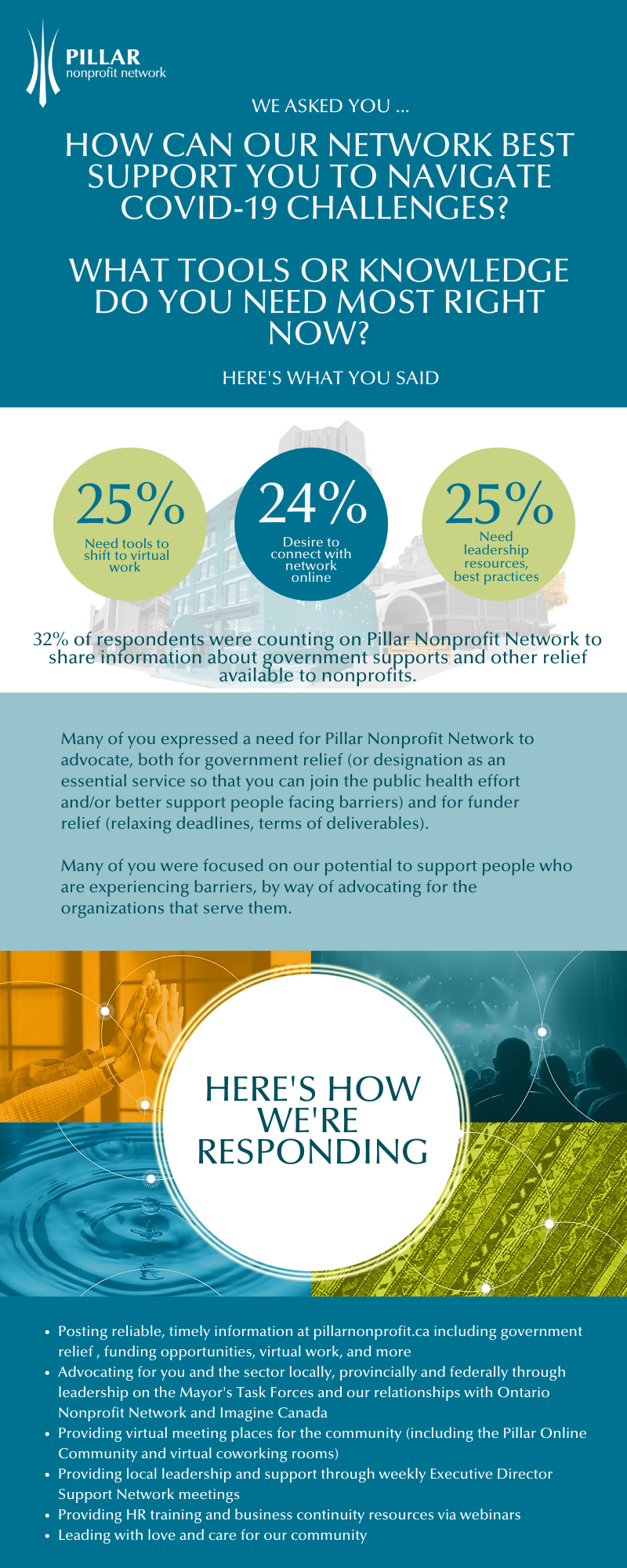 News Topic:
Advocacy and Awareness
COVID-19 Response