At our Annual Community Connector, we shared our new slate of officers for Pillar's Board of Directors. We are grateful to have such a dynamic and insightful group of individuals who will bring their unique lens, experiences and perspectives to our board. Leading this group to help advise on and support the execution of our 2021-2023 Strategic Plan are Mary Alikakos as Board Chair and Malvin Wright as Vice-Chair. We are pleased to share a bit about these two community leaders today. Stay tuned for more introductions to our other board members in the weeks to come.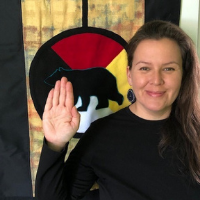 Mary Alikakos
Mary is an Ojibway/Scottish/Welsh woman from M'Chigeeng First Nation. Her Ojibway name is Biidaasigekwe which translates loosely into 'beaming ray of light'. She is Bear Clan.

Her self awareness is deeply rooted in her understanding of the land where her ancestors walked and had cared for the Earth. She currently works for the City of London as a Project Manager where she helps navigate projects that have the potential to impact Aboriginal and Treaty Rights of the First Nation communities whose treaty and traditional territory overlap the City's boundaries. Her preferred method of communicating is through relationship building as she strives to honour and respect the people and land she has since made home.
She and her husband Steve are raising their two sons, Nicholas and Elias in London, ON. Luna, a 3 year old rescue dog completes the family.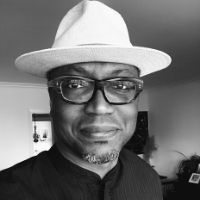 Malvin Wright
Malvin Wright is a community development practitioner with over 20 years of experience leading global health and community development projects, programs and campaigns in over 4 countries globally, Nunavut and Ontario. Malvin has led HIV/AIDS prevention education, Millennium Development Goals (MDG), Micro-credit, Malnutrition and Public Health programs through an empowerment and community led approach. He is passionate about finding creative solutions that are grounded in equity, justice and solidarity.

Malvin currently sits on the Board of Directors with Pillar Nonprofit Network in London, ON, he is also the founder and Executive Director for the Wright of Way (WOW) Consultancy group and theblacklondonproject. Malvin lends his experience to various community development and social justice projects, programs and committees in London.

Malvin is driven by a desire to do meaningful work that contributes to community growth, equitable sustainability, diversity, equity and inclusion. As an aspiring leader, artist and entrepreneur, Malvin believes that it is important to be willing to learn and challenge the language around race, identity, place and space by creating new tools, new language and new processes.