#followthefellowship blog entry by Michelle Baldwin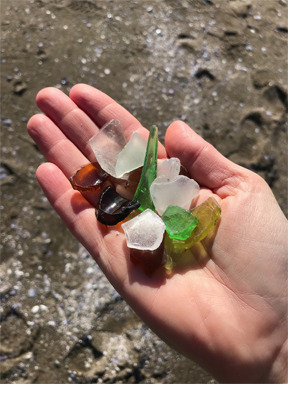 Two years ago I started to consider the possibility of a fellowship that would allow me to step outside my Executive Director role for several months and document the origin stories of Pillar Nonprofit Network, Innovation Works and VERGE Capital.
In December 2018,  my proposal for a Reflective Practice and Research Fellowship was approved by Pillar's Board of Directors and I began to work with my colleagues to prepare everyone for my leave of absence. I strove to lead with empathy and open communication and to set my team up for success.
Below is an overview of the process and practices we followed to prepare our staff team, Board of Directors, and network for this interlude
What did we do right?
1. Created a fellowship proposal that outlined
Purpose and timing
Research questions
Financial impact
Financial supporters
Wise Counsel to guide ED during fellowship (This is a group of people that I have been connecting with who have been giving me ideas of who I should meet with and what reading aligns with the fellowship.They will also be available during the fellowship to bounce ideas off of.)
Learning opportunities
Testimonial from Tonya Surman, CEO at Centre for Social Innovation who could attest to the benefits of a sabbatical

2. Developed a Transition Plan and shared with board and staff that included
Role of Interim ED
Who on the team would connect with our various networks
Transition meetings and coaching plan
Key dates and commitments during the six months
Possible risks to the organizations and ways to mitigate them
Communications strategy before, during and after fellowship
Partnership focus during six months

3. Change Management
Two team meetings had change management discussions with updates about details of fellowship, interim ED role, Best Hopes & Possible Fears, and a question period
Interim ED shared her vision during the fellowship and her leadership style
Created a Question document for staff. Only one question was posted  but we learned by doing this for Innovation Works that it may not garner many questions but the act of doing it demonstrates an openness and transparency
Discussed communication with ED during fellowship, conflict resolution process, financial decisions, current staff contracts and all new HR updates

4. Coaching
Leadership and executive coaching during development of fellowship helped to define goals, purpose and a plan
Board Chair & ED Partnership Coaching session
ED & Interim ED coaching session with coach from outside the community with a focus on best hopes and worst fears during the transition period

5. Transition Meetings
Board Chair, Incoming Chair, ED and Interim ED met to discuss transition and communication plan during the fellowship
Interim ED attended board meeting and executive meeting leading up to transition
Meeting with Directors about roles with networks, partners and funders
Many meetings with ED and Interim ED and lots of communication about any opportunities and challenges facing the organization

6. Funder and Government Relations Meetings
Meeting about grant and sponsorship follow up
Interim ED led planning of meeting with new City Council and attended all meetings
CityStudio London transition meeting about partnership and who on staff will lead next stage of the development of the new program

7. Communications and Planning
Used Basecamp to set up project management and included full staff team
Communications plan included message in newsletter, on website and on social media about fellowship and appointment of Interim ED
Planning meeting with marketing and communications partner about digital interactive case studies
Case Study content was co-created with staff using a google doc and led to comment that fellowship felt like an opportunity for team not just ED
Proposal created for requests to Impact Hubs in Europe to clearly articulate research purpose and time request
Shifted from calling this a Reflective Practice Fellowship to a Reflective Practice & Research Fellowship
Reached out to The CulturePlex Lab to have a formal research partner for the case studies and network mapping. The CulturePlex Lab confirmed it would provide space at the lab, as well as mentorship and network mapping support

8. Financial Planning
Created a dream budget that included salary increase for Interim ED, marketing for case studies, learning opportunities, and travel
Requests included cash and in-kind support
Applied for scholarship support and learning opportunities with bursaries including Maytree Policy School and Foundations of Purpose at Banff Centre for Arts & Creativity
What could we have done better?
ED underestimated, when came back in January, the time required for the transition and change management process from January - March 2019
Narrowed research questions to be more focused and go deep (the approach of multiple research questions mirrors my 'generalist' approach and my strength as a maximizer)
Earlier communication by email to Mayor and City Council since there was a comment that ED was leaving Pillar and we could have mitigated the confusion
Needed longer lead time to reach financial targets because once into fellowship more difficult to secure funding support
Pillar was recruiting for a few key roles and the HR changes in our team were significant so the ED spent a great deal of time supporting onboarding and change management processes
Is more better? Visiting 7 cities in Canada, 3 in Europe, 1 in U.S along with writing case studies, a policy strategy and network mapping may not have provided the time for reflection intended and so I have put in a few practices including journalling, Sit Spot practice daily and ongoing coaching to make sure there is intentionality in finding flow between reflection research.
As we navigate these six months we will be sharing the learning and experience about network building and cross-sector collaboration as well as our high dream for other nonprofit and social impact leaders to have the opportunity for a fellowship experience.

Follow along #followthefellowship: