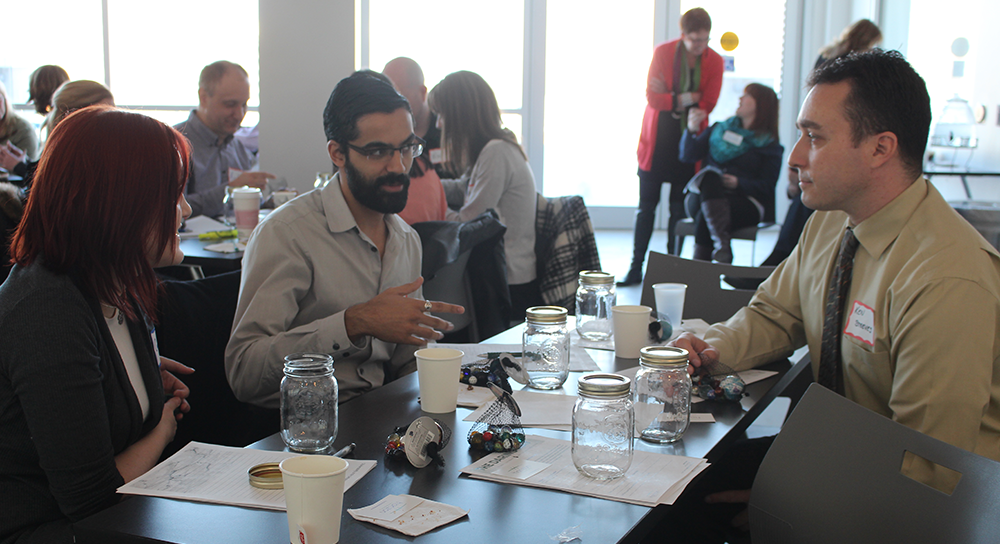 At Pillar Nonprofit Network, we believe nonprofits and charities are only as strong as their board leadership. It is important, now more than ever, that an organization has a solid, healthy and passionate board at its helm. To be successful, nonprofit organizations both big and small need to have good governance: it helps their management teams make good decisions, it protects them from risks, and takes on an operational role during times of change and transformation.

What Does Pillar Offer?

All About Boards Series 
Energize your board and take your organization to the next level. This 4-part workshop series runs every fall, and will give you the fundamentals for a high-performing board focused on strategy, innovation, diversity and accountability.
"I now have a better understanding of the questions to ask and the art of asking questions (listening, learning, and probing). I gained knowledge listening to and working with others across a diverse spectrum of nonprofit organizations. No matter how good you think your leadership/governance is, there's always room for improvement."
Check out the 2020 program here.

Board Retreats
Engage Pillar Nonprofit Network to support the planning and facilitation of your next board retreat. Through a half or full day session, your directors will have the opportunity to reflect and re-energize as they commit to their ongoing work on your board. Delivered by an expert facilitator, our programs combine in-depth learning with high-energy team building activities.
View more information here.

Customized Board Training & Development with Impact Consulting
Tailored to meet the unique needs of your board, our customized training is designed to address the governance opportunities and challenges confronting your organization.
Building on our experience and expertise in board governance, planning, recruitment, leadership development, diversity and inclusion, Impact Consulting will design a solution specific to your organization's requirements:
Board facilitation
Governance best practices
Bylaw reviews
Governance review and structural analysis
Diversity and inclusion workshops
Board recruitment and orientation
Board strategy, planning and implementation
Using a variety of approaches, tools and resources, our solutions are cost-effective and impactful. Every project is modified to accommodate your budget, time constraints and the preferred learning style of your board, staff and volunteers:
Half day, full day and multi-day sessions
Board and staff retreats
Expert facilitators
Individualized coaching
Online learning opportunities
Learn more about Impact Consulting here.
"I am much more comfortable in expressing my ideas to the board because of this training. Can't wait for the next round of new board recruitment as I have more knowledge of the expertise we need."

For more information contact:
Dharshi Lacey
Director, Equity, Inclusion & Governance 
519-433-7876 x216 
dlacey@pillarnonprofit.ca