In April 2021, the Women of Ontario Social Enterprise Network (WOSEN) celebrated one year of delivering programs to support women-identified and gender non-binary entrepreneurs from underserved and underrepresented communities. Since the program's inception, the collective - Pillar Nonprofit Network, along with partners the Centre for Social Innovation (CSI), SVX and NORDIK Institute'sSocial Enterprise and Entrepreneurship (SEE) - have delivered over 21 programs and served more than 500 women and non-binary entrepreneurs who have developed entrepreneurial skills and gained networking and mentorship opportunities. Recently, nine participants who were engaged with Pillar through the Resilience Southwest and Extended Coaching Programs had the opportunity to be profiled by storytellers in our region. 
Resilience Southwest is a responsive online program that offers participants access to a community of peers, subject-matter experts, coaches and social enterprise support organizations to help in wayfinding, gaining clarity and adapting strategies to today's reality. Participants in the Extended Coaching Program received support for starting or growing a social enterprise through access to industry coaching in a healthy, supportive and inclusive entrepreneurship community. Throughout the coaching, participants received guidance on a range of topics from navigating funding, operating from a human-centred approach, and relationship building. We're pleased to share the stories of how these women have pursued their bold dreams while supporting their communities through creating businesses with a positive social, cultural or environmental impact.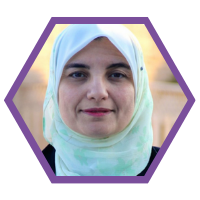 Abeer Ahmed - Avid Sensory Wellness 
WOSEN Extended Coaching Program Participant
When Abeer Ahmed's daughter developed Misophonia – a hypersensitive selective hearing disorder – she felt helpless. There was no Berard Auditory Integration Training where she lives in Windsor, Ontario, and her daughter's learning was being compromised. This inspired Abeer to take matters into her own hands. She saw an opportunity to help others by offering auditory integration training as an option for parents who also felt at a loss due to their child's need for this therapy. That's how Avid Sensory Wellness was born in 2019. 
Abeer's goal is to create more wellness resources, and to provide abundant resources for services that are currently sparse to support and enrich the sensory systems and lives of her clients. Currently, Abeer is designing her own vision therapy product, patent pending. Abeer's mantra is, "wellness is for everyone." Because of her personal experiences, Abeer's mission is to help others achieve wellness in their lives and for their families by making catered resources widely available. 
To learn more about Abeer and Avid Sensory Wellness, read her full biography written by Angelica Zagorski of Last Draft Inc.
Jamie Lee Arseneau – Naturally Non-Monogamous 
WOSEN Extended Coaching Program Participant
Ten years ago, Jamie Lee found herself hiding important aspects of herself—indeed the most fundamental aspect of herself, her capacity to love—from many of her peers because she was afraid of the stigma, the fear, and the shame of publicly identifying as queer and polyamorous. Having dedicated her career to empowering and advocating for others, and driven by her own lived experiences with ethical non-monogamy, Jamie Lee is now incorporating her skills in writing, public speaking, and coaching to provide the safe space that she wished she could have had. 
Through her new business, Naturally Non-Monogamous, Jamie Lee is excited to provide access to written media and resources; personal and/or group coaching; and community resources, events and opportunities. She hopes to encourage her clients—especially women—to make informed choices so that they may live authentically and openly as she does, embracing their own truths and seeking out community and acceptance in order to lead healthier, happier, more fulfilling lives.
To learn more about Jamie Lee and Naturally Non-Monogamous, read her full biography written by Type A Media.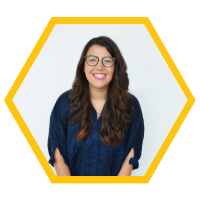 Julide Cakiroglu - Bake Vibes
WOSEN Extended Coaching Program Participant
Julide Cakiroglu has always loved cooking and baking. It was a huge part of her family and culture. When she visited family in Turkey at six years old, it didn't matter that she didn't speak the language as they communicated through food. Julide was cooking by the time she was eight; it was then her desire to bring joy to others through treats was ignited. In 2018, she brought her pop-up shop, Bake Vibes, to Wortley Village's 'Gathering on the Green', which turned out to be a hit. It was a dream she followed doing as many pop-ups as she could and developing her recipes. 
By the end of 2019, she quit her job to pursue Bake Vibes full time. Since March 2020, Julide has been operating out of the Western Fair Farmers Market, a community and culture she admires. Today business continues to succeed as she navigates the challenges and opportunities of entrepreneurship surrounded by a supportive community and customers who enjoy her thoughtful custom flavours. 
To learn more about Julide and Bake Vibes, read her full biography written by Natalie Shore.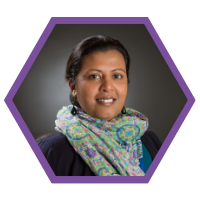 Surabhi Jain – Hastkala
WOSEN Extended Coaching Program Participant
In 2020, Surabhi Jain decided to do what many of us are afraid of doing – she turned her hobby into a business. Surabhi creates unique stationary products from sustainable and organic hemp paper for her business called Hastkala. Not only does she ensure that her materials come from sustainable and trustworthy sources, she also centers the business on supporting Canadian refugee women in their education, careers, and independence. Surabhi's goal with Hastkala is to employ and/or support the education of immigrant refugee women who need assistance in their transition to Canada and in gaining financial independence. 
Having only begun operations in November 2020, Hastkala is at the dawn of their benevolent and flourishing social enterprise. Hastkala is rooted in Surabhi's selflessness and her passion for giving. As her business grows, it will unquestionably benefit our country and the people that make it unique. 
To learn more about Surabhi and Hastkala, read her full biography written by Georgia Bullbrook of Last Draft Inc.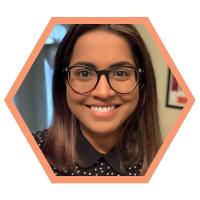 Samanta Krishnapillai - The On Canada Project
WOSEN Extended Coaching Program Participant
On Canada began in March 2020 under the name of ON COVID-19, with the directive of providing reliably sourced COVID-19 information to Millennials and Gen Z via social media. It was a solo pursuit at first for Samanta Krishnapillai, but not for long. The work grew fast, and is now supported by over 130 internal and 300 external Millennials and Gen Z volunteers who are drawn to the work and the values behind it. 
As their project expands its mission to challenge and change social inequities in Canadian systems, On Canada's team recognizes among its growing audience that people want to walk the talk of social justice and work together to solve problems. What is needed are organizations that grasp compassion as a tool for dismantling status quo systems that continue to fail the many. That's where On Canada looks to its commitment to an authentic existence – rooted in compassion, understanding, and growth – as a critical ingredient in the alchemy of social change.
To learn more about Samanta and On Canada read her full biography written by Natalie Shore.
Najia Mahmud - Mahmud Law
WOSEN Resilience Southwest Program Participant
Najia Mahmud decided to begin her career as a lawyer shortly after becoming a mother of two. After tackling law school part-time at Western University, all while raising her kids, Najia wrote one bar exam at a time and passed them on the first go. With that achievement, she became not only a full-time Mom, but also a full-time lawyer. She began her own legal practice, Mahmud Law, in March of 2020 in London, Ontario out of what she felt was a necessity as cases of domestic violence intensified due to social isolation. 
Her firm is based on the belief that everyone should have access to justice. She provides culturally competent trauma informed legal services so that anyone can feel like they are being cared for like family. Unlike many lawyers, Najia proudly accepts Legal Aid certificates and is on the Domestic Violence Advice Panel, ensuring accessibility of her well-informed legal services to the people that need it the most. 
To learn about Najia and Mahmud Law, read her full biography written by Georgia Bullbrook of Last Draft Inc.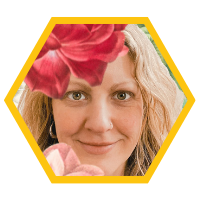 Hailey Tallman – Art Therapy in Action 
WOSEN Resilience Southwest Program Participant
For Hailey, growing into her calling was, like the lines drawn in art therapy, not a streamlined route with a fixed destination. As a child, art had been a space where she could be herself. However, throughout her education, from an arts high school to a master's degree, she often found her artistic exploration quelled by rigid approaches of teachers, demonstrating the reckoning our systems can bring to bear on creativity. 
After university, Hailey stopped making art for a few years. She had to unlearn what we've been told about art, and about creativity, to discover what they really mean, and how we might use them in radical ways. Hailey emerged with her own radical realization: to change the world, we need women's creativity. Today, through her practice, Art Therapy in Action, Hailey demonstrates that there are avenues for self-expression, self-knowledge, growth, and healing that make the world a safer place for art, and thus a safer place for women.
To learn more about Hailey and Art Therapy in Action, read her full biography written by Natalie Shore.
WOSEN is funded in part by the Government of Canada through the Federal Economic Development Agency for Southern Ontario.